bio
PETER LITVIN
---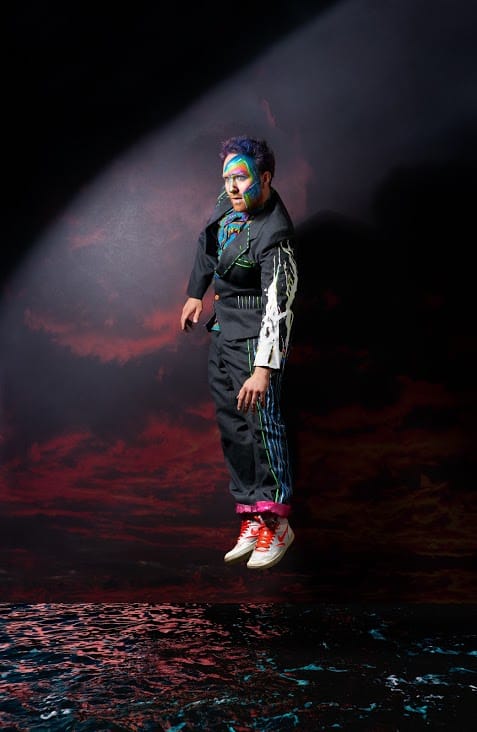 Peter Litvin is a multi-instrumentalist, composer, songwriter, producer, actor, and filmmaker. He has recorded and released over twenty solo albums and EPs, as well as countless music videos and short films. His hired productions have amassed more than a half a billion YouTube views, and he co-wrote, produced, scored, and starred in Troma Entertainment's feature-length B-horror-comedy Hectic Knife.
Litvin's latest full-length solo album, It's All Ending, is his most accomplished to date. Ending combines pop, rock, synth, dance, funk, unforgettable hooks, and singalong choruses with lyrics addressing loneliness, sadness, depression, self-reflection, self-deprecation, broken relationships, letting go, moving on, and looking back. Litvin's lively, varied, complex musical arrangements provide a perfect contrast and a lot of levity to Ending's dark themes. The record, which invokes a wide range of artists from Perry Farrell and Brendan Benson to Pavement and the New Pornographers, is Litvin in full control of his musical powers.
Prior to It's All Ending, Litvin released the highly acclaimed full-length LP Dreamland Magic Spells. Singles from that record included "Gunz Up!" and "Zombie Movie"—two tracks that resulted in music videos featuring Troma Entertainment founder Lloyd Kaufmann, B.C. Butcher director Kansas Bowling, and Angry Video Game Nerd's James Rolfe.
In addition to writing and recording his own music, Litvin is a well-known and accomplished producer. Litvin produced the full-length records Code Cracker (2010) and President of Mozambique (2012) for the late JJ Brine (who also co-starred in Litvin's Hectic Knife). Since 2008, Litvin has produced more than 1,000 songs, including YouTube personality CaptainSparklez's "Dragionhearted" and popular YouTube gamer TryHardNinja's "It's Me," which was one of the fifteen most downloaded dance songs on iTunes for four weeks straight in 2015.
Other notable musicians Litvin has worked with include Insane Clown Posse, Eric Sarafin (aka Mixerman), Angry Video Game Nerd's James Rolfe, Greg DeLiso, TryHardNinja, Captain Sparklez, Kansas Bowling, Liokness, Lloyd Kaufman, Mike E. Clark, Kent Koller, Emily Rose, and Cody Clarke.
After ten years of living and working as a full-time music producer in New York City, Litvin moved to Los Angeles. In his two years in LA, he worked on a pilot for Blanket Folk; made four episodes of a web series he created called Clown Sink TV; made The Creative Slump (2019), a short film starring Trent Haaga and Sam Eidson; scored Operation Dolf, part of the anthology horror film Deathcember (2019); and released several singles and music videos, including "Pasadena," "Funny Little Black Bat," "Wishing Bad Things," and "Still Here."
In 2020, Litvin moved to Ivins, Utah, mostly in search of better air quality—for the benefit one of his asthmatic cats. Since his move to Utah, in addition to writing It's All Ending, Litvin made Part of the Family (2021), a short "suburbs gone wild" film starring Trent Haaga. Litvin also started a non-sports trading card imprint called Millennial Holocaust and released two sets of officially licensed cards: one for Hectic Knife and one for 68 Kill (a film starring Matthew Grey Gubler). In addition, Litvin's December 2020 interview with Porno for Pyros legend Peter Distefano made national news for uncovering the secret inspiration behind the No. 1 Billboard hit song "Pets."
Today, Litvin still lives in Utah (with six cats) where enjoys juggling, bike riding, hiking, retro video games, guns, board games, adventures, activities that don't require him to conform to social acceptability, and, above all else, reading.