It's All Ending...
---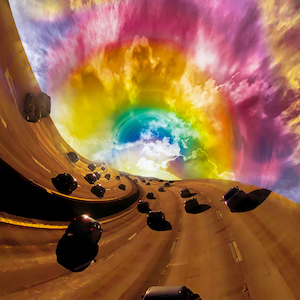 It's All Ending
Peter Litvin is a singer, songwriter, record producer, actor, and filmmaker. He's also a frequent and talented chronicler of pain and suffering. It's All Ending, his latest full-length solo LP, is both an inspired follow-up and perfect companion piece to his excellent 2018 LP Instruments of Pain. On Ending, Litvin again courageously confronts the difficulty of sustainable human connection, focusing here on the aftermath of broken relationships: loneliness, sadness, self-reflection, self-deprecation, self-aggrandizement, and suicidal tendencies.
But Ending isn't all doom and gloom, depression and dirt. Litvin's lively, varied, complex musical arrangements provide a lot of levity to Ending's dark themes. Litvin expertly intertwines '80s synth pop, '90s grunge rock, dance, funk, jazz, and metal guitar solos, invoking a wide range of artists from Porno for Pyros-era Perry Farrell and One Mississippi Brendan Benson to Pavement and the New Pornographers. Ending is Litvin in full control his musical powers.
Also on full display is Litvin's piercing, twisted, dark sense of humor (see his B-horror masterpiece Hectic Knife), meaning you never fall too deep into a depressive hole. There's comedy in post-relationship self-torture, and always a way out—and up—in Litvin's musical universe. People inevitably drift away and apart but so do their memories. Still, splitting up hurts (a lot). And like the heartbroken, bookish Joel Barish of Michel Gondry's transcendent Eternal Sunshine of the Spotless Mind, Litvin's characters want nothing more than to erase the memories of their lives with their ex-loved ones, if not their lives as well.
Several tracks ("Depression Song," "Visions," and the gorgeous, borderline ballad "Suicidal Anthem") find Litvin's characters imagining the world without them, hoping the ultimate ending will provide an ending to their own suffering. There's also a dissonant instrumental track that imagines the sound of non-existence—a cacophony of electric guitars, drums, synthesizers, and Indian sitar that brings to mind both the Big Bang and Buddhist Wheel of Life (a nearly never-ending cycle of suffering). It's a haunting song ("Over At Last") that builds and builds until, eventually, like life, it fades away.
But in the end, life goes on in Litvin's Ending. Pain and suffering, disappointment and failed plans (and perhaps suicidal thoughts) are inevitable when humans collide. And heartbreak doesn't always end in depression. But it usually results in sadness. A deep, profound, painful sadness. Which isn't all bad news—out of that sadness comes this beautiful new record to behold.
---
WORK WITH PETER LITVIN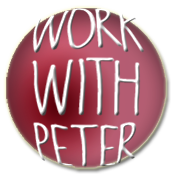 Peter Litvin is a master audio craftsman having worked on countless successful productions over the last 15 years
Peter has amassed over half a billion views on youtube for songs he's produced for TryHardNinja and Captain Sparklez
Peter has engineered and produced in excess of 2,000 songs including top downloads on the Billboard Dance chart
Peter works in many genres and also with vocal only music artists to co-write and produce exceptional finished songs
Services include: producing, mixing, composing, song writing, editing, tuning, mastering and more. Peter is a one stop shop for all your musical needs
He's a nice guy!
EMAIL: peterlitvin2002@gmail.com
WEB: REVOLUTION STUDIOS
---
HECTIC KNIFE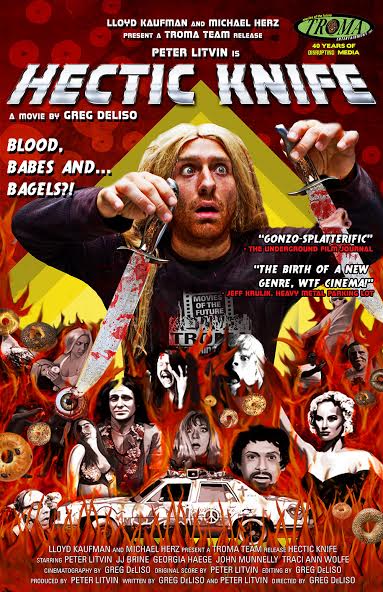 BLANKET FOLK